Welcome to NAFC Online. You are on final approach about to discover how easy it is to make your dream come true, and learn to fly!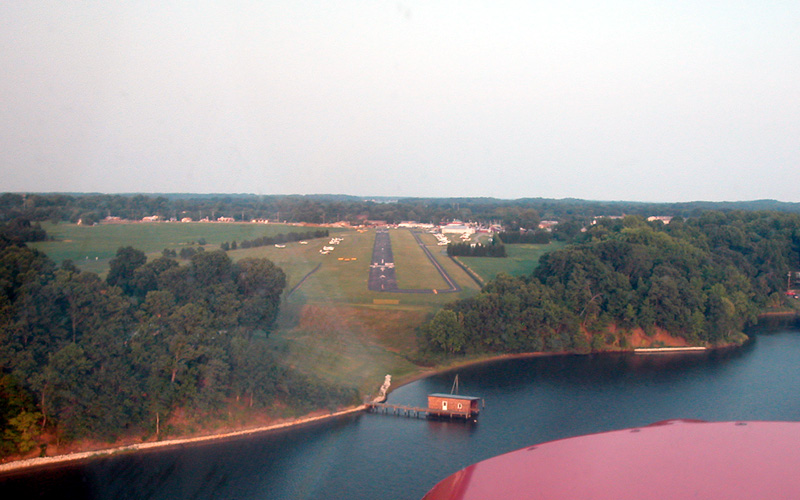 Welcome
Welcome to NAFC, Maryland's Capitol Flight School for personalized "one on one" Flight Instruction. NAFC is a Part 141 Flight School located at Lee Airport. NAFC touts a 90 percent pass rate which is attributed to a structured syllabus, comprehensive ground school and instruction.
Part 141 approved schools are subject to regular inspections by the FAA and must meet minimum pass rates on the practical exams. Under Part 141, the FAA allows completion of a certificate or rating with reduced hours. This is a significant savings to students in all ratings. Additional Part 141 information may be found under the Flight Training tab of our website. However, should you prefer a more relaxed training program; NAFC also offers Part 61 training. Additional information on the Part 61 program may be found under the Flight Training tab
For those of you who are just starting out, flying is a wonderful privilege. It allows you to develop a level of skill, confidence and self-reliance that is not found in other pursuits. When you become a pilot your world truly becomes a smaller place. What was once a two hour drive to Ocean City, MD is now a 30-minute flight! Or take a weekend getaway to the Outer Banks in North Carolina in one and a half hour. Use an aircraft for travel to business meetings without being encumbered by the security process.
We offer "Introductory Flights" which are approximately one hour (not 15-20 minutes of flight time like most other introductory flights) allowing for a true assessment of your capabilities. The flight is a "completely hands-on" experience for a prospective pilot/adventurer. You can apply the Introductory Flight time towards a license. We use 4 seat aircraft, so you are welcome to bring passengers to experience the flight with you. Our Introductory Flights also make exceptional gifts.
NAFC is approved by the Maryland State Approving Agency to offer Veteran Benefits through the Montgomery GI Bill® and Post 9/11 Bill in association with a degree program. A Veteran may use his or her benefits for flight training and be reimbursed up to 60 percent of the flight training costs. In August 2011, Veterans will be able to use their Post 9/11 benefits to cover 100 percent of a Private Pilot Certificate. Additional VA information may be found under the VA tab of our website.
NAFC is also an approved Foreign National Flight Training Program provider. Persons seeking flight training must submit a request if they are not citizens or nationals of the U.S. if the student
wishes to receive flight training in the U.S. or its territories, regardless of whether training will lead to an FAA certificate or type rating; and/or
wishes to receive flight training from an FAA-certificated facility, provider, or instructor that could lead to an FAA rating whether in the U.S. or abroad.
Additional information may be found on the Foreign National Flight Training Program tab.
We take a personalized approach with each of our students, and strive to make your flight training experience an enjoyable one. At NAFC, the dedicated and motivated Instructors possess a minimum of an Instrument Instructor License to Multi-Engine Instructor License. Their backgrounds range from full time aviation degreed instructors to part-time retired fighter pilots and active airline pilots. The instructors are able to give the personal ground and flight instruction needed for students to achieve flight proficiency.